How Sunshine Movers' Organic Traffic Increased by 464% in 12 Months
When Sunshine Movers approached us at the inception of their business, they needed assistance launching a site focused on their services for worry-free moving and packing in the US. In addition, the site needed more traffic, authority, and leads. NMG strategized for Sunshine Movers an Advanced SEO campaign, Content strategy, data driven and conversion- oriented Website Development game plan. The results were remarkable, and we accomplished our goals within the first year!
SYNOPSIS
464% Increase in Organic traffic
Our expertise made a remarkable impact on Sunshine Mover's website traffic in just 12 months. They experienced an
astounding 464% rise in organic search results and 400k+ impressions on their website.
464%

Organic Traffic Increased
4,00,000 +


Impressions Gained

1500 +


Organic clicks increase
200+


keywords in Top 10

250 +


keywords in Top 20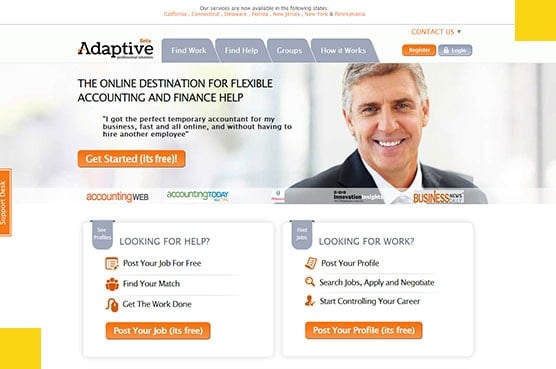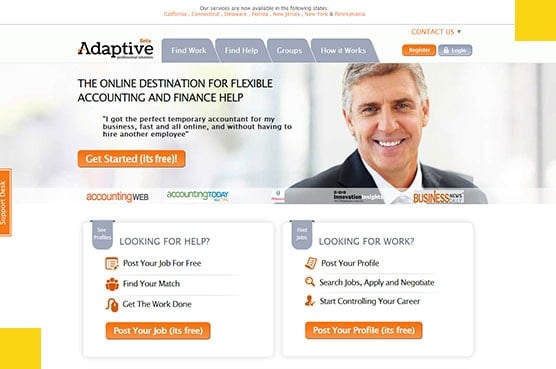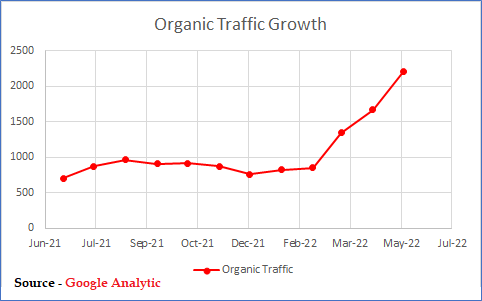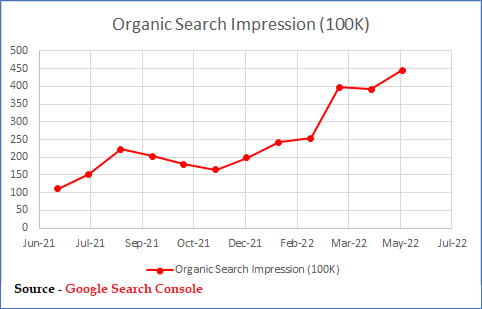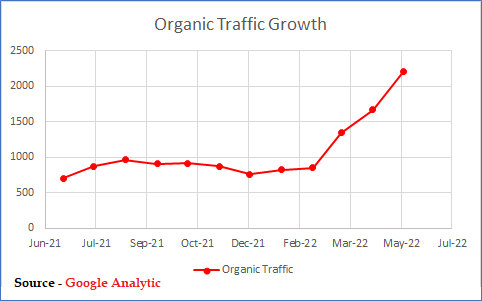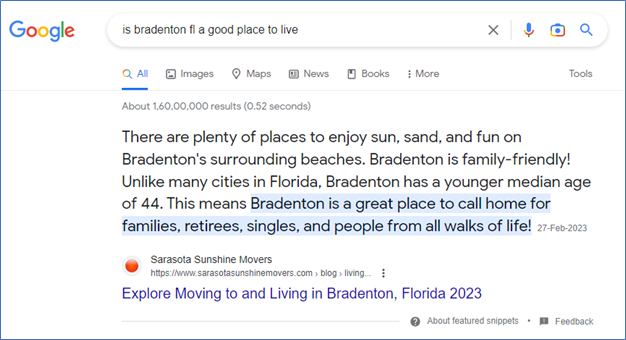 ENGAGEMENT HIGHLIGHTS
NMG Advanced Search Engine Optimization (SEO) strategies such as master keyword research, content marketing and website development generated so many leads for this movers and packers client that they had to hire additional sales team and expand their sales department.

A comprehensive Competitor research conducted by NMG helped to identify the best strategies for rapid growth. Through this analysis, we could understand competitors SEO tactics and strategies that successfully improved their online performance. The analysis also provided us with valuable insights into which content topics resonated with their target audience and how to optimize keywords for search engine ranking. This research also gave us some competitors which the client never knew about and ended up gaining new insights in the movers and packers industry.

We implemented an Advanced SEO strategy for Sunshine Movers that combined technical SEO and website audits to identify and fix website technical errors and improve the website structure. This led to a dramatic spike in website traffic by 464%, gaining 400k+ impressions. Hence, our SEO strategies provided a major boost to Sunshine Movers.

Using Master keyword research and analysis, our team crafted a Pillar and cluster content approach for the website. First, we carefully organized content by different topics and user intent. Then, we evaluated the potential effectiveness of each cluster to determine what was successful for Sunshine Movers and which elements needed optimization. With this approach, we produced 200+ unique website pages and ran effective content campaigns that significantly increased website traffic by 464%.
SEO STRATEGY
Sunshine Movers is a reputable moving company in the moving and packing industry in Florida. However, despite their excellent services, they were struggling to rank high on search engine results pages (SERPs), which meant stagnant online visibility, traffic, and revenue.

Sunshine Movers' website had many technical issues and only a few pages when they approached NMG. We conducted a comprehensive competitor analysis and SEO audit to pinpoint the issues on the website and crafted the best strategies for rapid growth. We implemented technical SEO tactics, content marketing, link-building strategy, and ongoing website maintenance to achieve this goal that improved their site health.

The first step was to do the complete SEO Audit and advance competitor research to find the issues and gaps and create the strategy for an ongoing campaign for them.

We did in-depth master keyword research and created a structured sitemap that helped develop and produced 200+ pages for state, city, and specialized moving and packing services and map them with user search intent and interest.

We created a sitemap , wireframes , designs and detailed content briefs , content for new location and service pages to address the specific moving and packing services Sunshine Movers offers.

In On-page optimization, we did optimization of the header, page title, meta description, and image SEO and ran a detailed SEO Checklist, which covered more than 100+ SEO On-Page factors.

We optimized structured data and implemented schema tags using Product Schema, Breadcrumb Schema and FAQs Schema to capture more real estate on Google SERP and ensured the website was search engine friendly.

We created data driven content briefs and Long form Epic guides targeting different industry topics for capturing top of the funnel traffic.
ON-SITE SEO PROBLEMS
When we conducted a deep website audit that identified glaring errors needing immediate resolution. Then, we
pinpointed more threatening elements and began our SEO process by eradicating them.

PROBLEM 1 – META TITLES AND DESCRIPTIONS WERE NOT OPTIMIZED
Meta Titles were not optimized, and Meta Descriptions were missing on all the website pages, affecting its ranking in SERPs.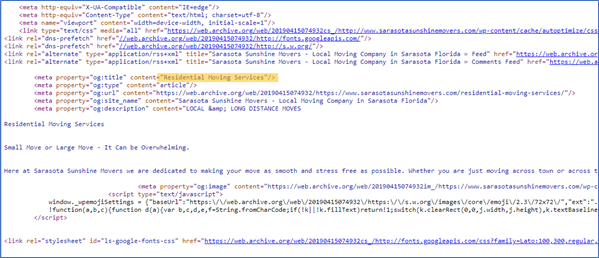 Before -

After – After thorough keyword research, we created and optimized Meta Titles and Meta Description with their targeted keywords, which led to significant growth in the website's visibility and improvement in its search rankings.


PROBLEM 2 – LACK OF SEO-BASED CONTENT ON THE WEBSITE

The website lacked content depth and engaging content throughout its pages that could educate and inform users about the company's services and pricing. This resulted in poor user experience and a decline in website traffic, low user engagement, high bounce rates, and poor search engine rankings.
NMG developed a comprehensive content marketing strategy for Sunshine Movers. We created informative and engaging content throughout the website, including guides, location pages , blog posts, service pages, and landing pages. The content was optimized for search engines, including relevant keywords and phrases, to improve the website's visibility on SERPs, increasing its traffic by 166%.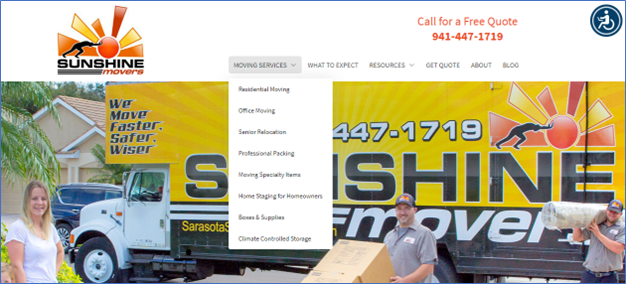 Before -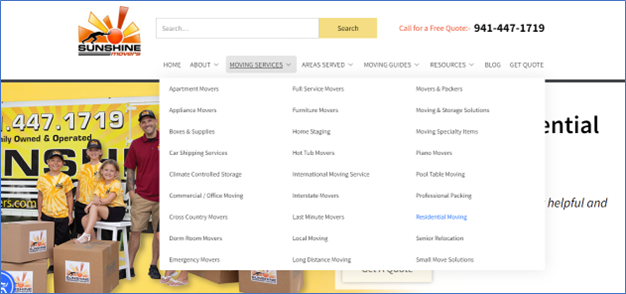 After -
PROBLEM 3 – SCHEMA MARKUP TAGS WERE MISSING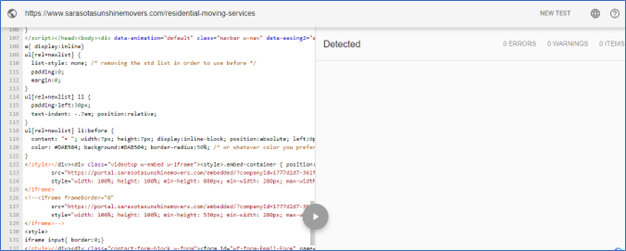 Before – Schema tags for organization, breadcrumbs, FAQs, etc., were missing across the website.

After – Therefore, we implemented relevant schema markup codes and FAQs across the website.
PROBLEM 4 – BREADCRUMB WAS MISSING
Breadcrumb was missing on the website pages, affecting its visibility, and ranking.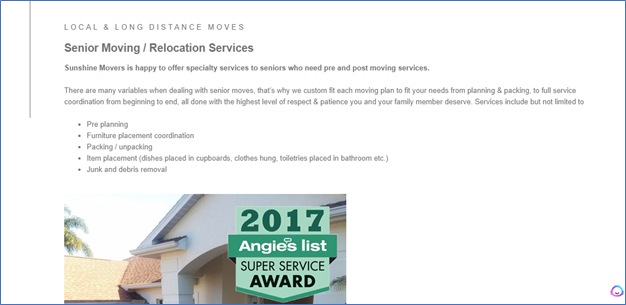 Before -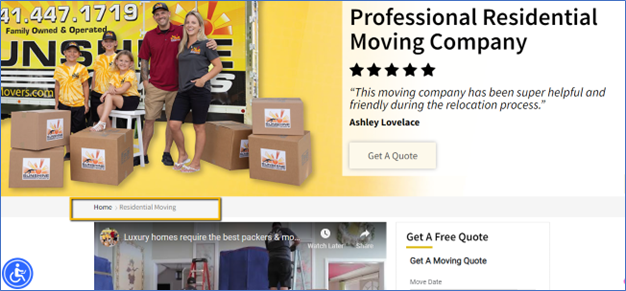 After - We implemented breadcrumb on the entire site and implemented breadcrumb schema code. It helped improve the website's technical health.
OFF-SITE SEO AND LINK BUILDING
The off-site process, which is popularly known as linking building is a much needed complement to the on-site activities.
Therefore, from the very outset, we dedicated a team of link building experts who focused on link building,
industry outreach, link earning to create a strong link profile. 

BACKLINK PROFILE GROWTH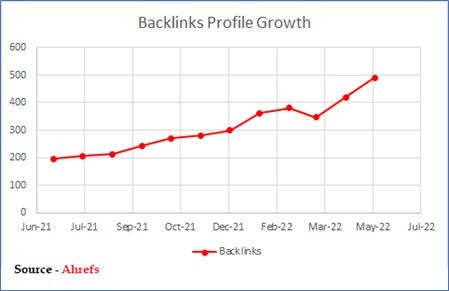 We have listed Sunshine Movers in the Top 100 US Citations which help to increase Local SEO ranking and more visit in Google Map.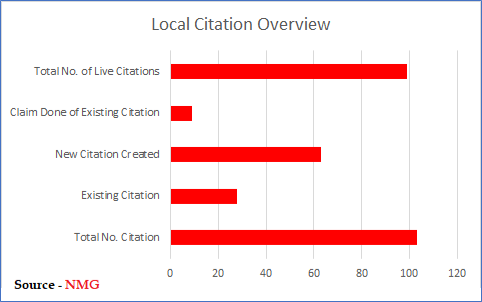 We have optimized Google My Business profile and ran the local SEO audit checklist (100+ Points) and Google My Business Optimization checklist (50+ Points) to increase visibility on Google Map Results.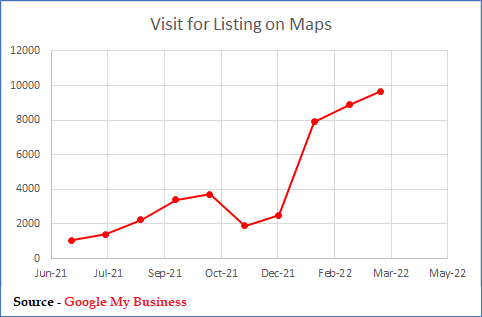 VERTICAL/INDUSTRY INSIGHTS
According to industry trends, moving and packing services are highly location-based, and people generally search for these services in their local area. Therefore, we created location-based pages and focused on Local SEO strategies to target different locations individually.
Instead of limiting ourselves to location-based topics, we produced a series of Guides across a broad industry topic to expand our campaign reach and gain top of the funnel organic traffic.
As a moving and packing services provider, online reputation is crucial to success. Therefore, we incorporated customer feedback and testimonials on the website to showcase their experience on the services offered by Sunshine Movers.
Blake Fitzpatrick
Owner and Founder
(Sunshine Movers)

"NMG is a game changer in the SEO industry. We have worked with several other agencies, but none came close to the level of expertise, creativity, and result-driven focus that NMG brings. Their SEO experts know how to craft winning strategies that give real and measurable results."
OUR CLIENTS
NMG is used by 300+ businesses and brands
We're full service which means we've got you covered on digital marketing , advanced seo , design , development and content right through to growth