Introduction
NEW MEDIA GURU (NMG) respects and realizes importance of protecting your privacy, and NMG is committed to protecting your Privacy Rights to fullest possible extend. This Section classifies the information this Website collect from you while you use the Services of this Website and the mode and manner the same is used by the Website. All users and visitors of the New Media Guru are requested to go through our privacy policy before reading and/or using the content on the website.
Collection of Information
When you visit New Media Guru you may provide us with two types of information: personal information you knowingly choose to disclose that is collected on an individual basis and Web site use information collected on an aggregate basis as you and others browse our Web site. When visiting newmediaguru.co.uk, the IP address used to access the site will be logged along with the dates and times of access. Most importantly, any recorded IP addresses are not linked to personally identifiable information.
Cookies
When you view Website, Website may store some information on your computer. This information will be in the form of a "cookie" or similar file. Cookies are small pieces of information stored on your hard drive, not on our server. Cookies do not spy on you or otherwise invade your privacy, and they cannot invade your hard drive and steal information. Rather, they help you navigate a Website as easily as possible. Website uses cookies to deliver content specific to your interests and to prevent you from reentering all your registration data at each connection.
You may set most browsers to notify you if you receive a cookie, or you may choose to block cookies with your browser.
Information Tracking
Website may automatically collects non-personally identifiable information about you in a several ways, which includes tracking your activities through your IP address, computer settings, most-recently visited URL, Operating System, date and time, your preference and choices and saved options subject to your browser settings.
Website use your IP Address to help diagnose problems with its server, and to administer its Web site.
NMG Online Services requesting User Data
NMG provides online contact information facility to its user, whereby user can directly contact NMG, to obtain work proposals, request calls back, or may directly write NMG about their queries or request.
Accessing to all such online facility require you to submit all your personal identifiable data and information, like your Full Name, Contact No., Email ID, Skype Name, and any other personal identifiable data that may be required by NMG to respond to your query aptly. NMG stores all this personal information on its personal database. Such personal data you provide will not be sold, or made available to any third party website, that is not associated, linked or affiliated with this Website.
Website may use information collected to deliver to you information about the site and promotional material regarding its services. Your information may also be used to contact you when necessary.
Your all Personal identifiable information will remain confidential with NMG, and NMG will never share, sell, solicit, negotiate or grant access to any third party, any of your such Information.
Non-personal demographic and profile data is used to tailor your experience at our site, showing you content Website think you might be interested in. This information may also be shared with advertisers on an aggregate non-personal basis.
Non Disclosure
NMG do not rent, sell, or share personal information about you with other people (save with your consent) or non-affiliated companies except to provide products or services you've requested
You information may be provided to partners/affiliates/subsidiary Companies of NMG who work on behalf of or with NMG under confidentiality agreements. These companies may use your personal information to help NMG to communicate with you about offers from NMG and its marketing partners. However, these companies do not have any independent right to share this information.
We shall be bound to disclose any of your personal information provided by you, pursuant to any courts order, or any statutory authority empowered to order such disclosure.
You information may be shared by us with any Investigation Agency with a view to investigate suspicious activity, fraud or any malicious or illegal activity that may have been committed .
In case of any amalgamation, merger, or acquisition of NMG with any third party entity, in that event all the information and data will stand automatically transfer to such third party and all the information stored herein shall be subject to privacy policy of such transferee entity.
All the information that you provide may be used by NMG for analysis of its services, researching markets, traffic, prevailing trends, or for any other aspect as it may deem fit, and for that purpose NMG may make any such data available to analysis under a Non-Disclosure Agreement.
NMG do not solicit, induce or persuade any user to part with its sensitive personal information like Credit Card Details, Residential Address, Banking Details, User Name and Password, Access Code, any specific IP related concept, or any other sensitive information, which the user believes it to be of value or confidential to him, and NMG strictly obviates users from entering and providing such information, whatsoever.
NMG shall not be liable for any loss or damage sustained by reason of any disclosure (inadvertent or otherwise) of any information concerning the user's account and / or information relating to or regarding online transactions using credit cards / debit cards and / or their verification process and particulars nor for any error, omission or inaccuracy with respect to any information so disclosed and used whether or not in pursuance of a legal process or otherwise.
Website Security
Our site has industry standard security measures in place to protect the loss, misuse and alteration of the information under our control. While there is no such thing as "perfect security" on the Internet, Website will take all reasonable steps to insure the safety of your personal information.
Third Party Links
Our Web site contains links to other Web sites. Website is not responsible for the privacy practices or the content of such Web sites.
Amendment
NMG may modify, add or delete any part of these Privacy Policy at any time, without giving any prior notice, which shall become effective immediately upon its posting on this Website. It is users responsibility to review these Privacy Policy prior to each use of the Site and by continuing to use this Site, user agree to any such changes.
Consent
By using this Website, you consent to the terms of our Online Privacy Policy and to NMG processing of Personal Information for the purposes given above as well as those explained where NMG collects Personal Information.
Payment and Refund
All the payments would be accepted on standard modes set by New Media Guru India Pvt Ltd.
As we at New Media Guru India Pvt Ltd. keep up high interactions with our clients and carry out the entire process with their approval thus there is no provision for any kind of full or partial refund. We clearly mention here that the paid amount would not be refunded in any circumstances.
Once an order is placed it cannot be cancelled as it is sent for processing immediately. Your personal preferences changed in the course of time, cannot serve a reason for refund or chargeback.
If New Media Guru India Pvt Ltd. under special consideration in certain cases decides to refund any amount then it would assign 48 hrs for shift of the site, domain etc. All the necessary usernames & passwords for FTP / Domain etc. would be provided for smooth shifting to the service provider or you (if you decide to though we strongly recommend that you go with a professional service provider). The company will not provide the content through any other media such as CD, pen drive, movable drives etc. to avoid unwanted complications and technical issues. On provision of this information, you would be solely responsible for the login information as well as content of the sites so provided.
All payments for services at New Media Guru India Pvt Ltd. have to be made in favour of "New Media Guru India Pvt Ltd." only. We have not authorized any individual or organization to collect payments in any other name (i.e. any other individual or organization name) or via personal Western Union or personal Paypal Accounts for any services rendered by New Media Guru India Pvt Ltd. You are informed that under no circumstances will New Media Guru India Pvt Ltd. be liable for any damage caused in your business transaction to such fraudulent individuals or organizations.
To protect your business interests, please contact us immediately if any such fraudulent individual or organization tries to mislead you.
Matter of Disputes and Jurisdictional Aspects
For any kind of legal dispute related to WeblinkIndia.Net would be dealt in only territory of Delhi. All the legal issues are subjected only to pertinent contemporary's laws in force at New Delhi to the jurisdiction of courts located in New Delhi only.
Governing Law and Jurisdiction
This Agreement and any dispute or matter arising from incidental use newmediaguru.co.uk is governed by the laws of India and the Member and the Company hereby submit to the exclusive jurisdiction of the courts at Delhi, India. This Agreement, accepted upon use of the Site and further affirmed by becoming a Member of the newmediaguru.co.uk , contains the entire agreement between you and New Media Guru India Pvt Ltd. regarding the use of the Site and/or the Service. If any provision of this Agreement is held invalid, the remainder of this Agreement shall continue in full force and effect.

Trusted By Businesses
More than 500+ businesses from Fortune 500 to Start up's, representing a diverse range of businessmodels, use NMG's services and solutions to transform business into measurable success.
Our portfolio speaks more than words. Check out the real examples from our work history. Please go through the case studies displaying how we work and the customer satisfaction standards our team can deliver.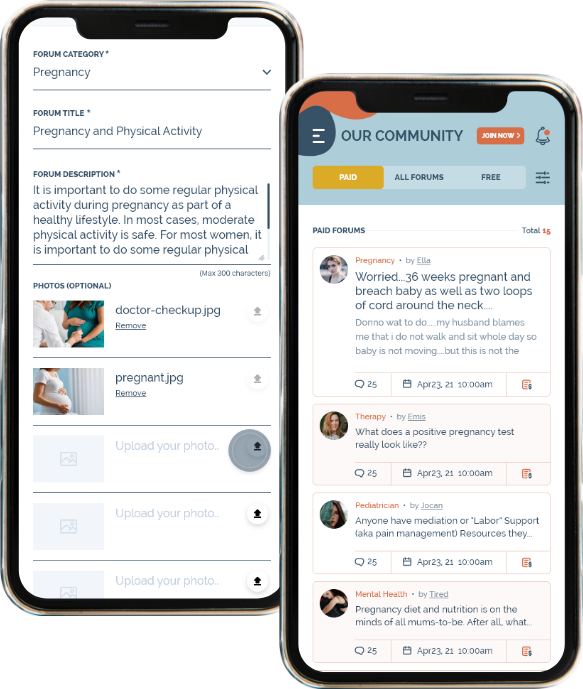 DC's Wolomi Startup got funded by Google
The wolomi app is an educational and supportive resource for women of color who are pregnant or new mothers. Wolomi is a community of women of color creating an empowering journey for modern-day mothers to be navigated the health care system for better outcomes. Everything is on the same convenient platform.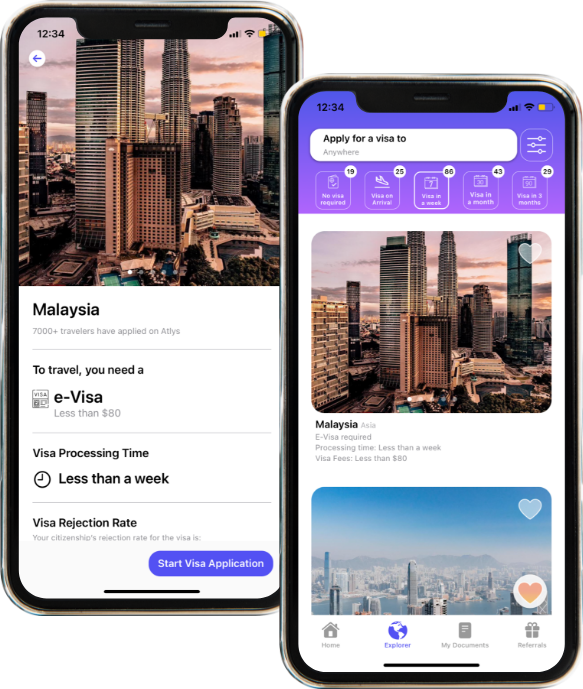 $4.25 million seed funding round
led by Andreessen Horowitz.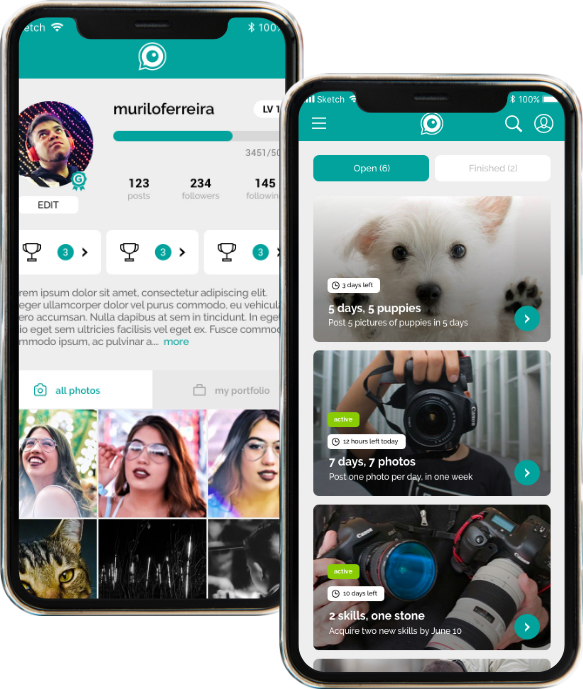 Produced by the J. Paul Getty Museum in Los Angeles, Getty Unshuttered is a positive community for teen photographers like you to share your unique view of the world, grow your skills, and build your portfolios. It's free to use and ad-free, too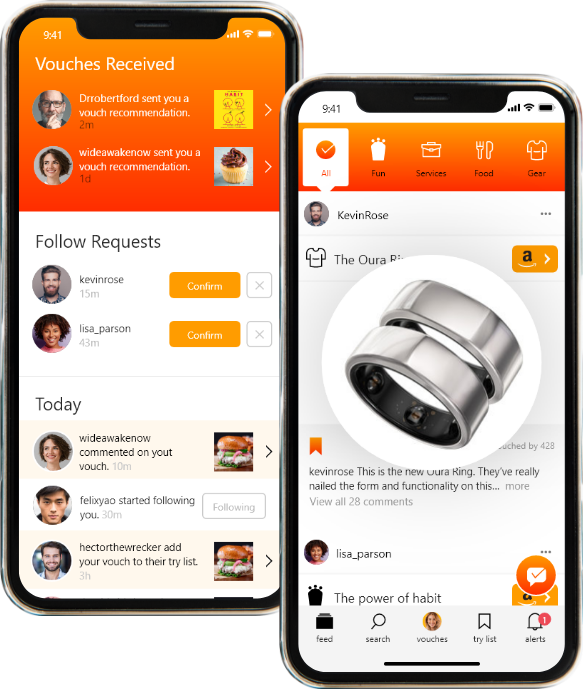 Platform developed that allows users to keep track of recommendations from other users in their Vouch Vault or they can share their own. This product primarily fulfills the common use case of "I need to remember that" every time a friend says "you've got to read this book, see this documentary, download this song, buy this product, try this restaurant, etc."

From this platform users can keep a list of things they'd like to try, and if they end up loving them, move those items in the list of things they Vouch for.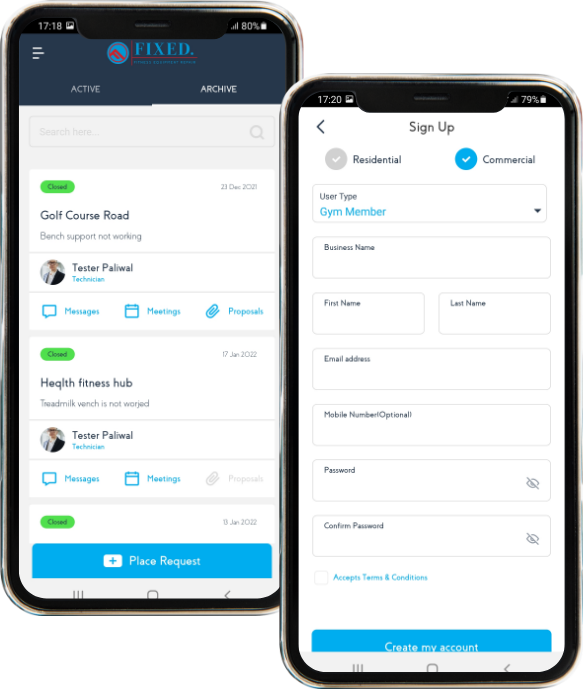 "Equipment repair and bringing cost efficiencies in backend operations. The app is being used by over 2000+ anytime fitness and procure gyms."
Fixed Fitness platform allows Fitness equipment owner, manager and instructor to connect with fixed Fitness technician to consult and resolve any issue related to fitness equipment. Customers can also get parts of their equipment's changed through the platform. The app provides the fastest way to find out what is wrong with fitness equipment.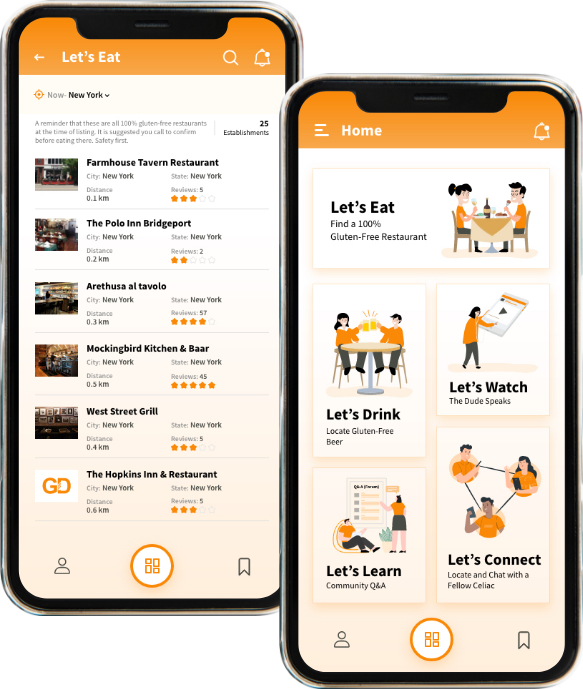 Gluten Dude app is a platform that help people eat gluten free for those who are suffering from celiac disease. This platform believes that whether people are travelling, socializing, or just need a quick bit to eat, people living a gluten free lifestyle should be able to eat safely and comfortably.
This App strive to help people find gluten free friendly business and share their experiences with other members of gluten free community. This will raise awareness for celiac disease and other food sensitivities.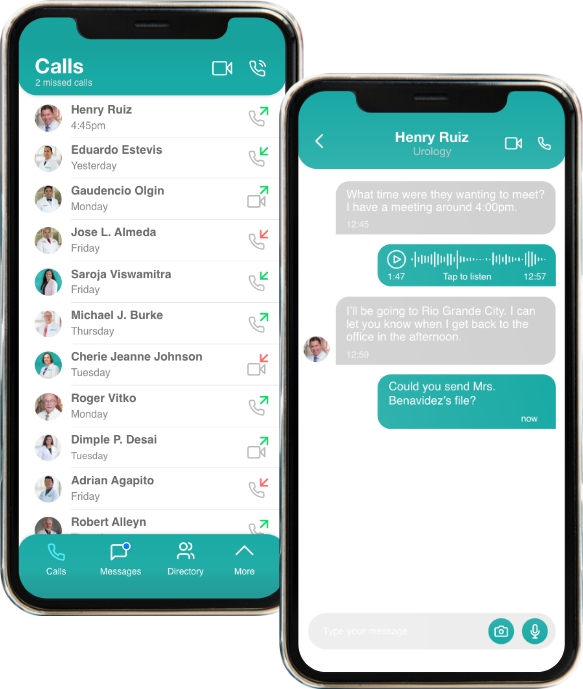 It is a medical chat platform where medical workers communicate within their facility as well as other facilities.
Medical workers will communicate via chat, audio and video call. App has security features to protect sensitive material sent in the app.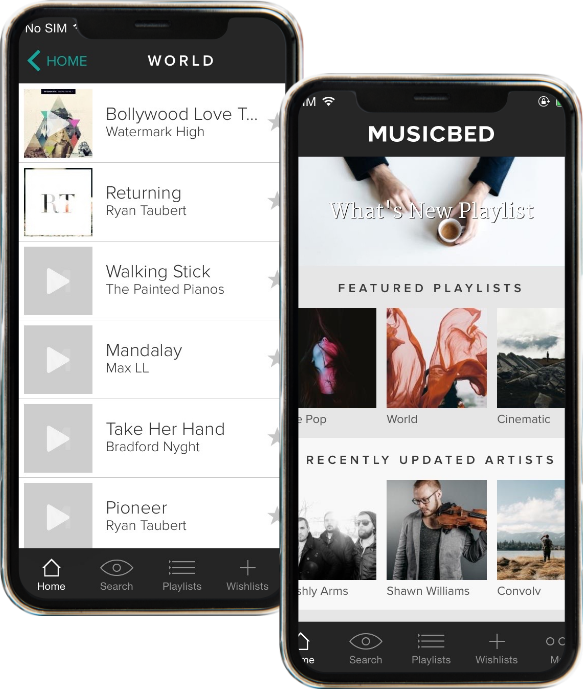 Music licensing and live streaming platform to facilitate music licensing by independents and small artists. Musicbed is all about enabling artists to do what they love while providing filmmakers and production studios with an inspiring selection of music to license for their projects




Client Speak
We are part of our clients journey. Your success is our success.
" Their level of understanding of our business model really stood out to us. I often said that they understand our operation better than our own employees do. They communicate well in writing and on phone calls. They were very responsive and able to make adjustments and troubleshoot very quickly."

" We chose to work with NMG after interviewing/vetting ten web development companies from around the world. NMG won our business because of their deep understanding of .PHP and web design. The team is highly qualified and talented. The attention to detail is excellent. Choosing to work with NMG has been one of the best business decisions our company has made in 10+ years."

" NMG provided a level of assurance and comfort in their abilities that others could not match.By consistently delivering high-quality work, NMG Technologies contributed to an effective and greatly improved website. I praise their cutting-edge design strategies, thorough research, and willingness to implement feedback."

" NMG Technologies did an excellent job throughout the whole project.They impressed by developing a thorough strategy and communicating effectively with the previous developer. They were stepped into an unfinished, poorly executed project and delivered an outstanding product for launch. Their professionalism, organization, and timely delivery set them apart."

" The NMG team is not only very hard working but goes above and beyond to deliver the best possible outcomes.NMG Technologies was professional and dedicated to delivering high quality results. They offered responsive and engaged customer service, routinely going above and beyond to rectify any issues. The team suggested new ideas, gave honest feedback, and became an invaluable part of the creative process."

" What set NMG apart from other companies was their experience in managing complex programs. NMG Technologies provided a detailed specification document and appropriate software solutions from the outset, delivering results very close to the original proposal. The team was available to discuss issues, replied promptly to emails, and provided constant updates."

" NMG's quality of work and methodology were top-notch. They put together a very well-structured team.NMG delivered an effective, client-focused website that met all of the original requirements. They also stood out because of their excellent customer service, responsive daily communication, and reasonable prices."

" I found them responsible, timely, and diligent. NMG Technologies effectively managed the development of multiple sites simultaneously, remaining agile and responsive to day-to-day requirements. They provided open communication and quickly implemented feedback."

" They were very flexible and responsive throughout the whole thing. Within four weeks of going live, the campaign generated qualified interest from over 400 companies. NMG Technologies accomplished the entire project within three months and under budget. The team provided strategic insights into the B2B segment and daily updates on nominations."

" NMG is very entrepreneurial, and I think that helps a lot when working with a small company. NMG Technologies provided an exceptionally high-quality product through an organized, technically skilled approach. The agency showed their commitment to the project's success by working long hours, involving senior management in the details, and communicating frequently about deliveries. "
OUR CLIENTS
NMG is used by 500+ businesses and brands
We're full service which means we've got you covered on user experience, design, development, beta testing, maintenance, updates...a long term strategic partner not a vendor.